Artist Magazine, December 2018 feature article
McKenzie Graham, Austin Williams, Artists Magazine, December 2018, pgs. 74-79. "Shining a Light on the Dark", Four artists: Ann Lofquist, Holly Lane, Alexandra Pacula and Marc Trujillo, explore the light in nocturnes, finding unique beauty in its many temperaments.
---
---
Zolla/Lieberman Gallery, Chicago, now represents my work.
I am pleased to announce that Zolla/Lieberman Gallery, Chicago now represents my work.

(In addition to Forum Gallery, NYC and Winfield Gallery, Carmel, CA)

Zolla/Lieberman Gallery
325 West Huron
Chicago, IL 60654

Website:www.zollaliebermangallery.com
Email: zollalieberman@sbcglobal.net
Phone: 312-944-1900
---
"Frame Stories" In Perspective, Art & Antiques, Feb. 2018 pg. 34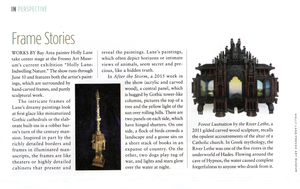 ---
American Art Collector, January 2018, feature article "Holly Lane; Unfolding Visions" by John O'Hern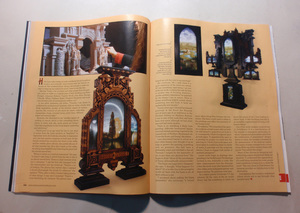 John O'Hern has written sympathetically and knowledgably about my work in the January 2018 issue of American Art Collector magazine.

John O'Hern, Unfolding Visions, American Art Collector, January 2018, Issue 147, pgs. 56-59